Programs, Grants, and Funds Featured in BTCF News Fall 2023
Making the Leap
Forward-Thinking Summer Program For Region One Middle Schoolers
2023 marked the second successful season of Region One's summer enrichment program for middle schoolers. The program unites students from the various middle schools within the district who will converge at the regional high school. It provides a combination of social-emotional learning and physical, academic, and creative activities all tied to the local community.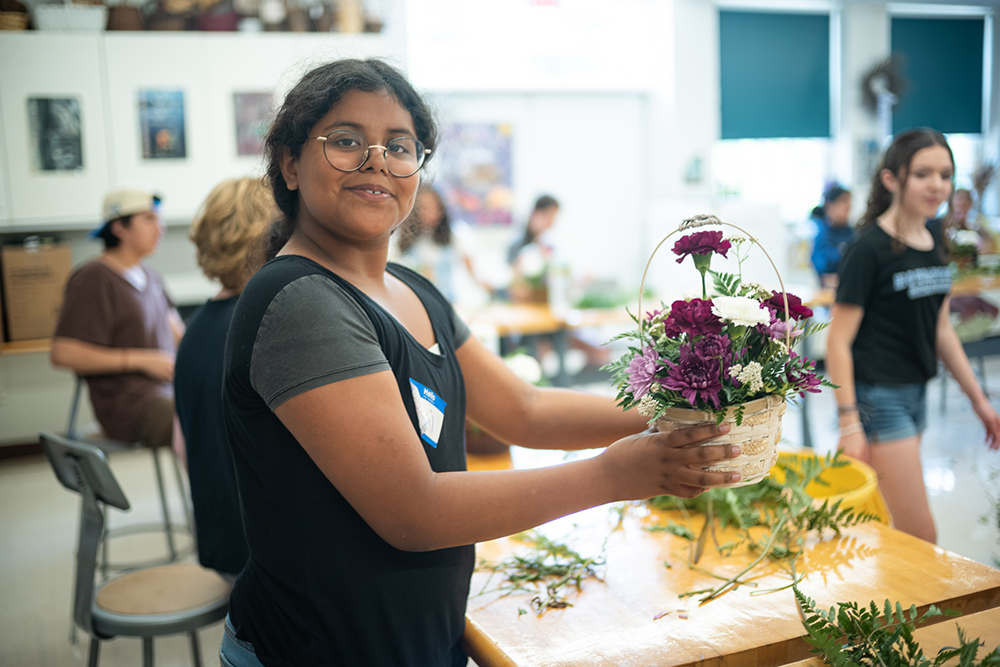 Read full articles and share BTCF News with a friend!
A Champion for First-Generation Latino College Students
BTCF Scholarship Recipient Deisy Escobar
BTCF's scholarship program has been pivotal in supporting students in our region. In 2023, we awarded a record-breaking $868,000 in scholarships. The talented cohort of scholarship recipients ranged from college-bound high school seniors like Deisy to adult learners pursuing continued education, and students focused on vocational programs.
On the Cover
Linda McGriff's Early Literacy Enrichment at Hudson Pre-K Classroom
Linda McGriff, the dynamic Director of Education and Youth Development for Greater Hudson Promise Neighborhood (GHPN), has a busy weekly schedule conducting early literacy enrichment classes at Columbia County's schools and public libraries.
A Perfect Philanthropic Match
Opening a Donor Advised Fund Streamlines Support For Local Causes
Matt King and Brian Cruey decided to open a Donor Advised Fund (DAF) at Berkshire Taconic as a flexible and practical way to support the variety of causes they care about. They appreciated the simplified means of giving that empowers donor advisors to choose what causes to support and when.

Regional Roundup: Food Security and Housing
Columbia County

Northeast Dutchess County

| | |
| --- | --- |
| | |
| Comida de Vida/Food of Life food pantry at St. Thomas Episcopal Church in Amenia is open Fridays from 3:00 to 5:00 p.m., providing nine meals per week, including produce, eggs, meat, bread, dairy, dry goods, toiletries, paper products and diapers. | Food Distribution at MESA Episcopal Mission in Dover Plains by Northeast Dutchess Immigrant Services (NEDIS) is open Friday evenings from 6:00 to 8:00 p.m. serving around 120 individuals each week. |
Berkshire County
| | |
| --- | --- |
| | |
| Community Development Block Grants: Food Security $1,092,123 mobilized for ten community nonprofits to invest in kitchen infrastructure and equipment for food security programs throughout Berkshire county. | Affordable housing development in Pittsfield by Westside Legends, a neighborhood revitalization group, supported by BTCF's Community Fund. |
Northwest Litchfield County
Read full version of BTCF News